This Tudor gown was inspired by the actual gown that Catherine Howard, the 5th wife of Henry VIII wore. It is my own interpretation, of course. I love how it has turned out.
It was made using my recent Tudor gown pattern for American Girl dolls and is the featured dress on the pattern cover. It is made of white and silver brocade with large white fur sleeves. The foresleeves, the French hood and the front insert of the underskirt are made of white silk dupioni. As usual, the gown and the underskirt are fully lined (including the skirts!). The French hood has an attached veil made out of black crushed velvet. The bead embroidery, the necklace and the girdle are made using pearl beads of various sizes and sew-on jewel beads.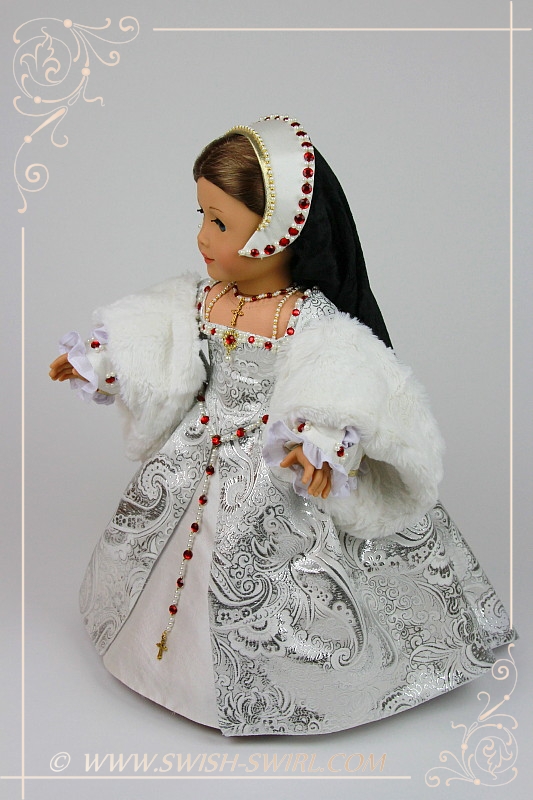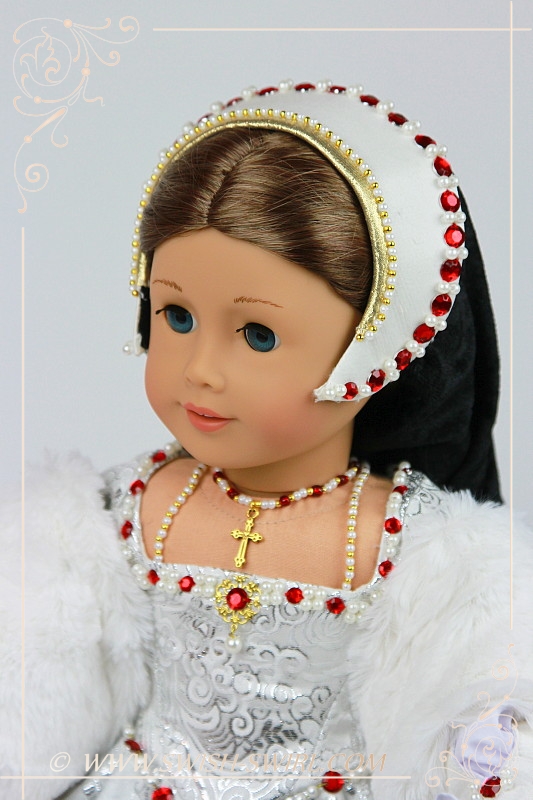 Some details of the gown.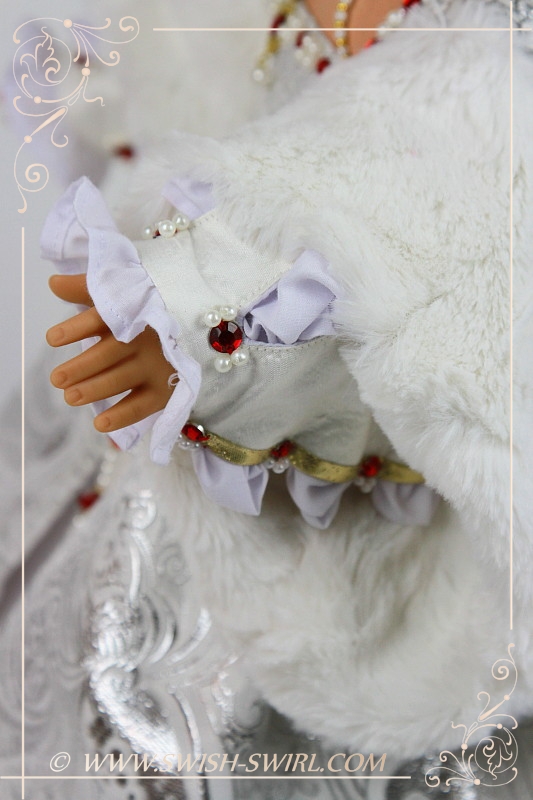 The pattern for this gown can be purchased in my Etsy shop, just click on the photo below to get redirected there.