The last of the three Tudor gowns I've made for American Girl dolls. I am definitely done with the Tudors for a while!! I have some other exciting plans. Stay tuned!
This gown is modeled by my new customized doll – Arwen (she is Grace with #49 wig). It is very similar to the red gowns I've made for A Girl for All Time dolls in the last few years. It is made of red taffeta with the sleeves and the underskirt insert being of golden brocade.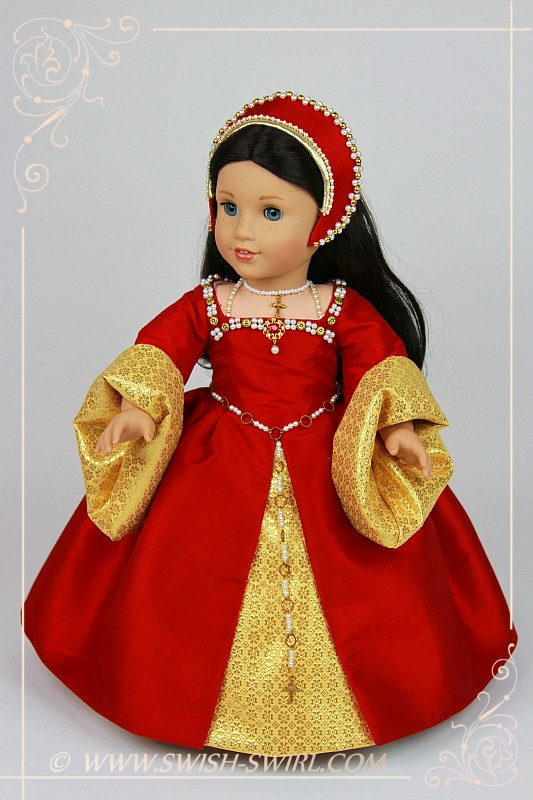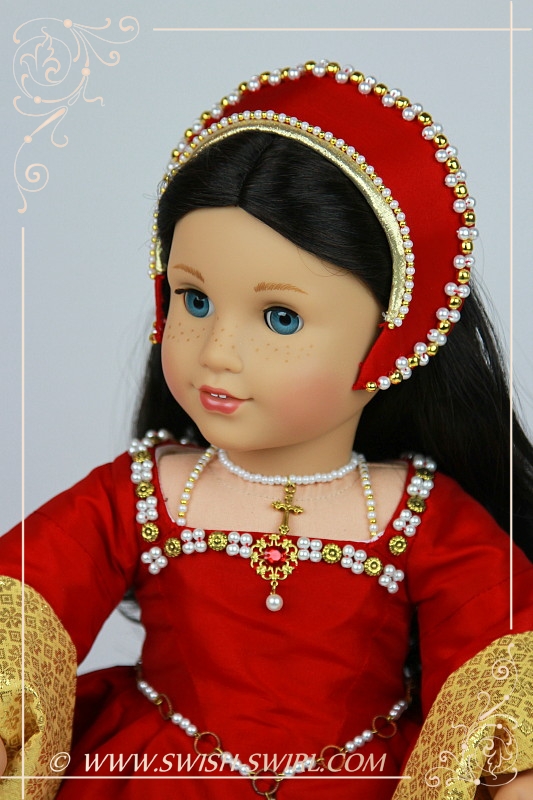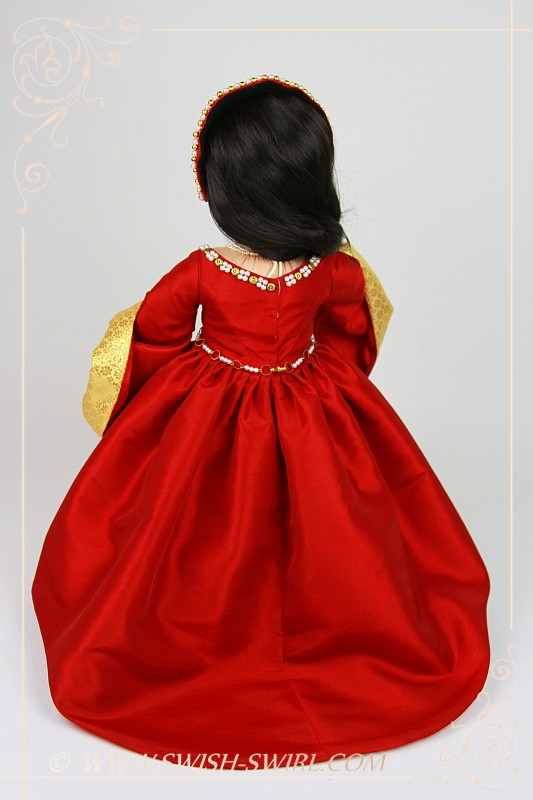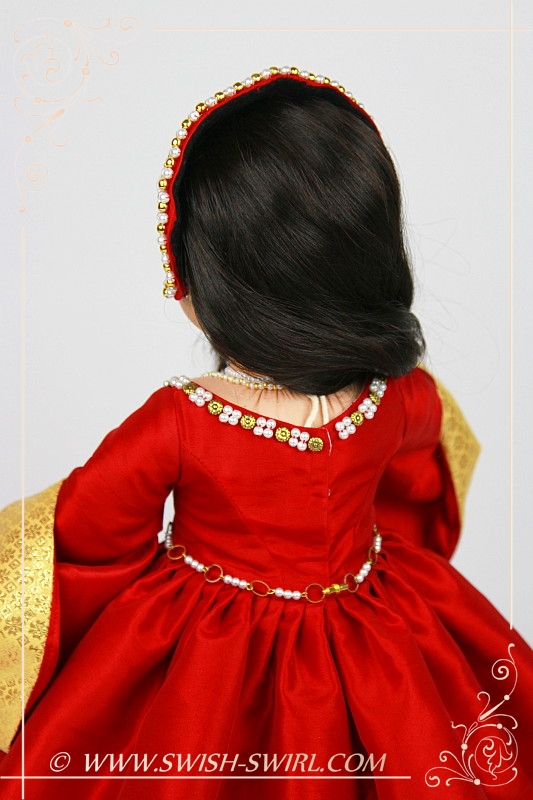 The underskirt. It is made to be historically accurate in a sense that only the front would have been made out of expensive fabric, while the rest of the skirt would be simpler and cheaper fabric. It is flat at the front and gathered towards the back. In this case it fastens with two ties.
The pattern for this gown can be purchased in my Etsy shop, just click on the photo below to get redirected there.