I would like to share some photos of A Girl for All Time dolls at the London Toy Fair 2017. Two new dolls, introduced at that fair, are now available for pre-order through a crowdfunding campaign.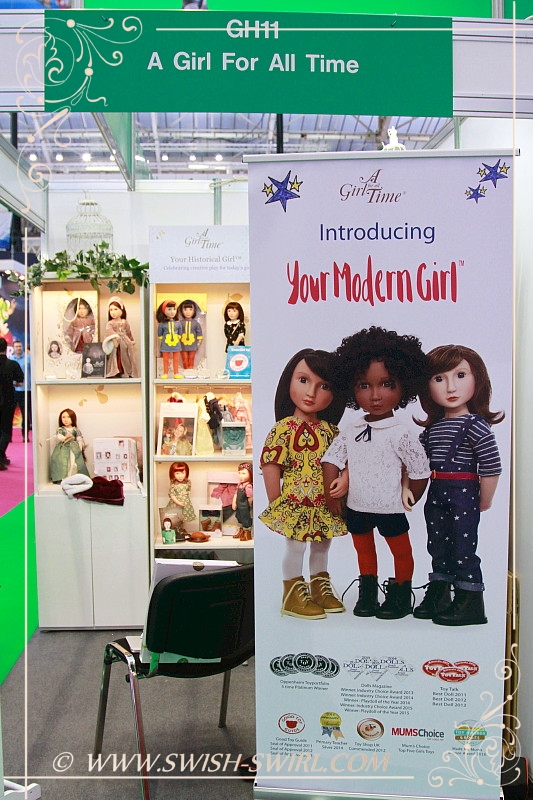 The three modern girls – Maya, Nisha and Bex.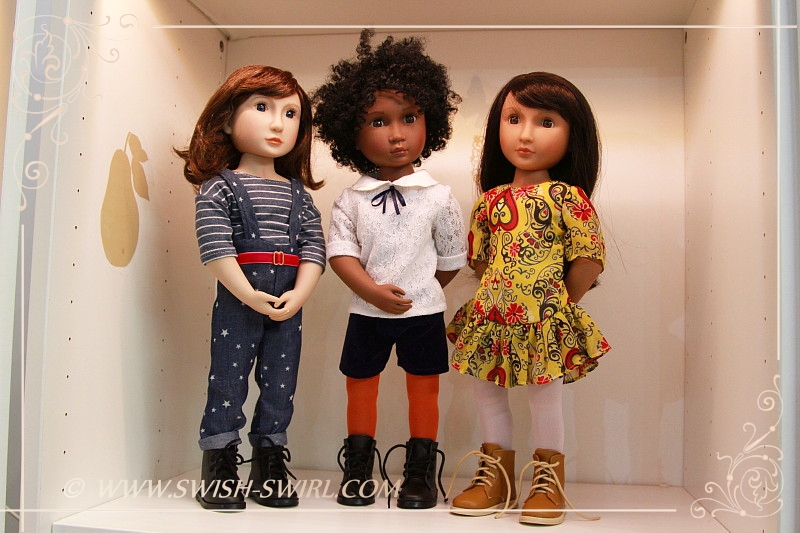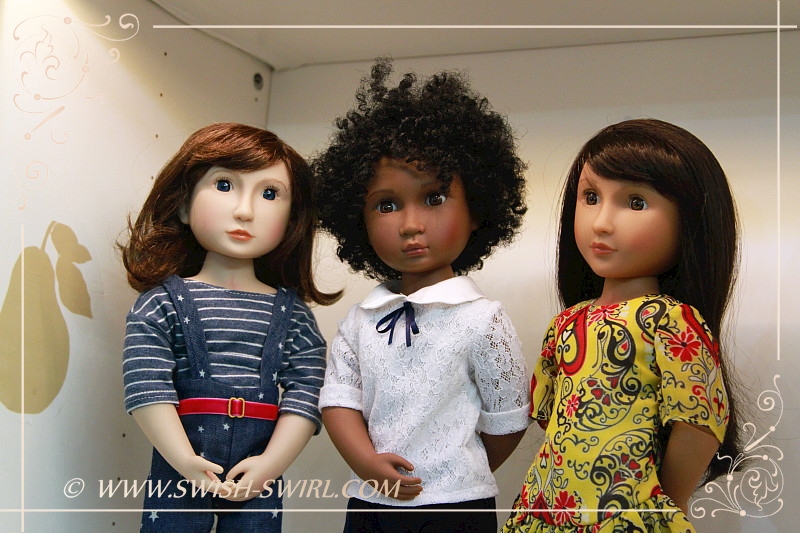 Bex. Isn't she gorgeous! She will be available around March 2018.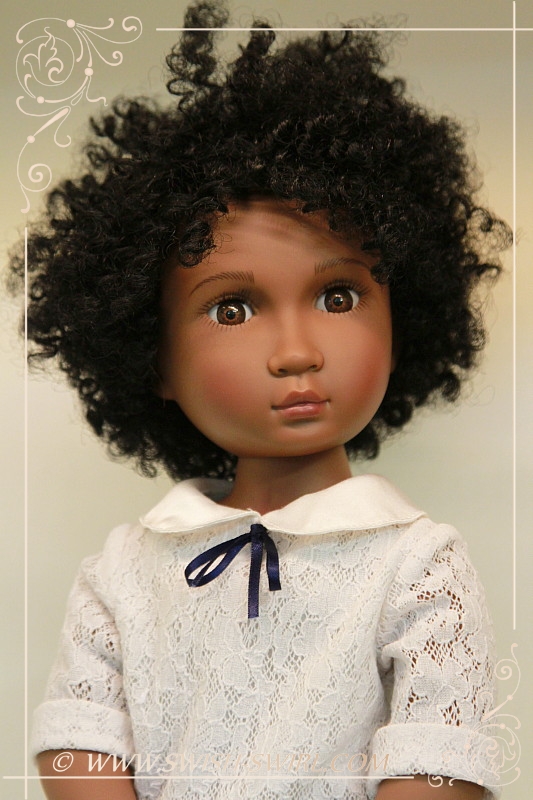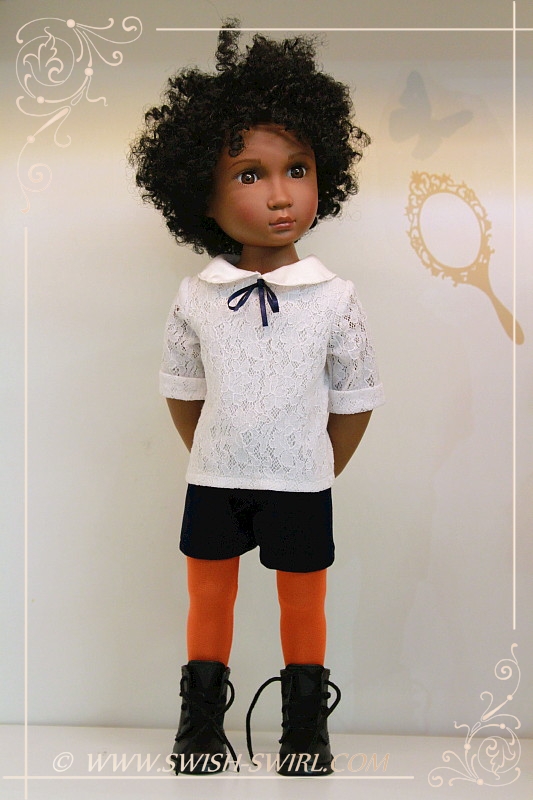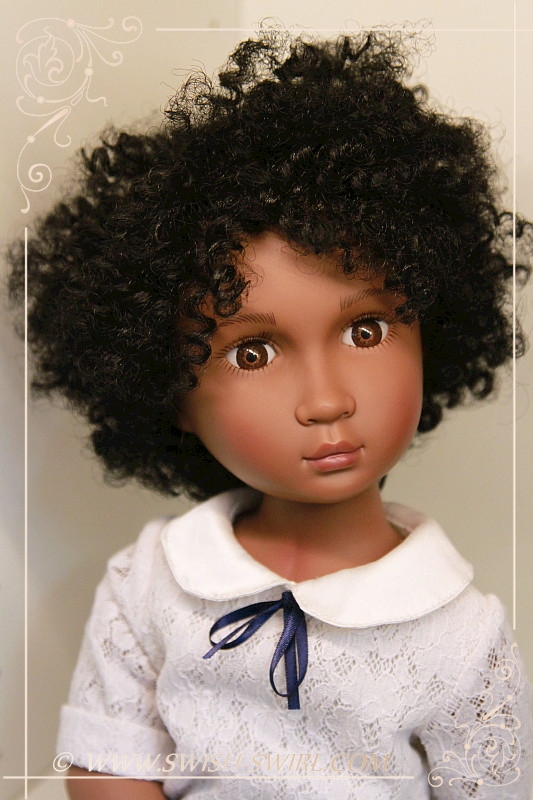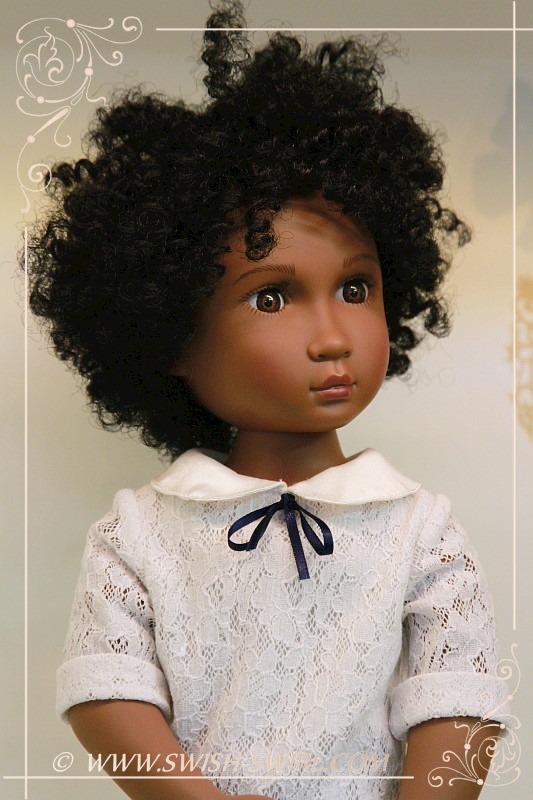 Elinor, an Elizabethan Girl, a great granddaughter of the Tudor Girl Matilda. I am absolutely in love with this girl! She is breathtakingly beautiful!! She will also be available around March 2018. Frankly, I can hardly wait!! And am already planning Elizabethan outfits for her!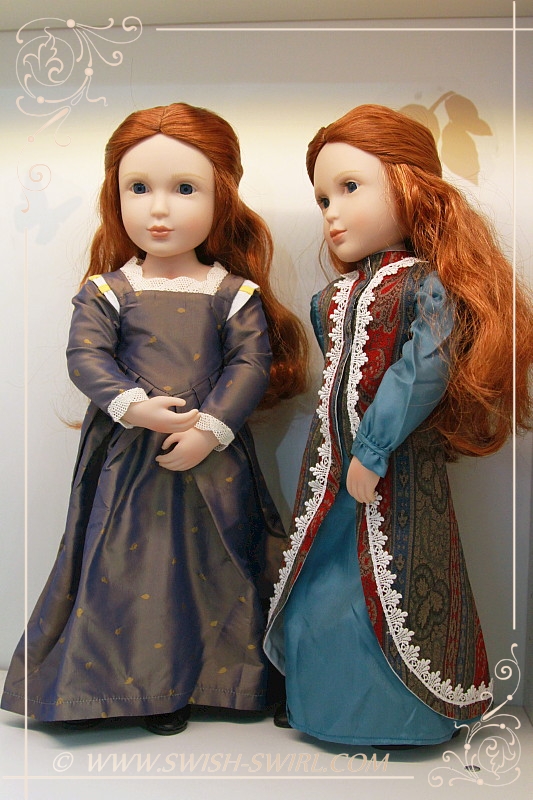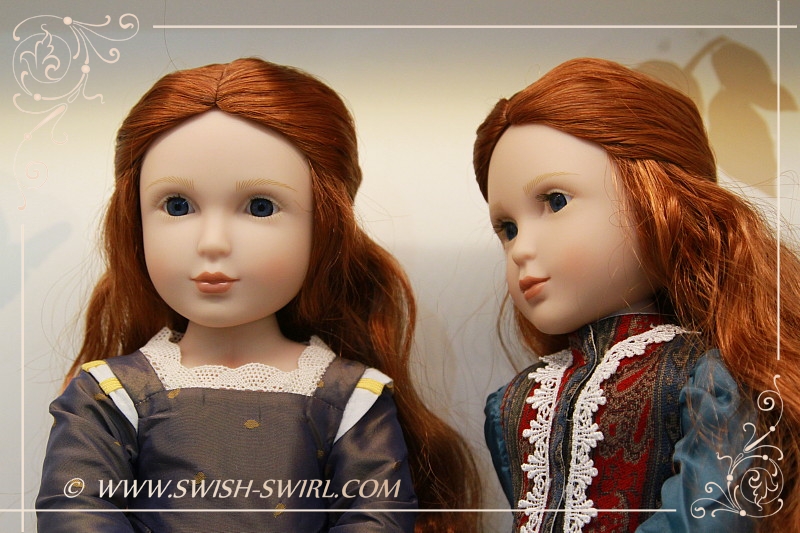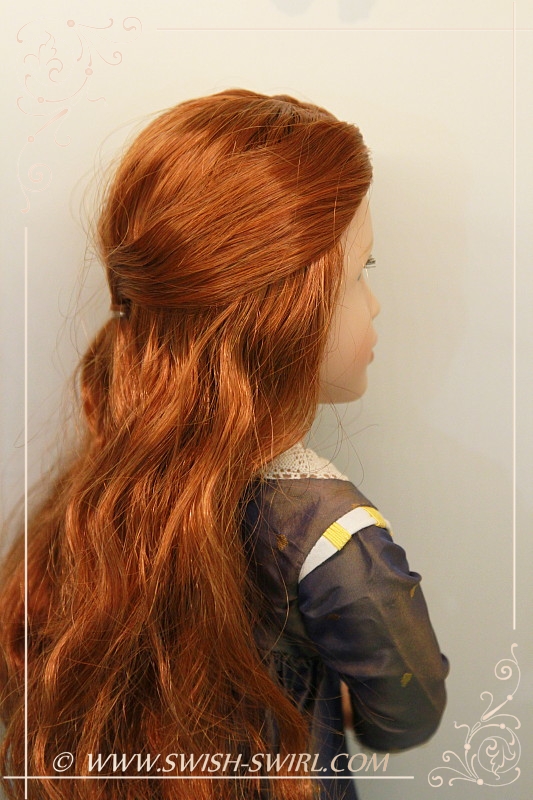 A couple of photos of the shelves again.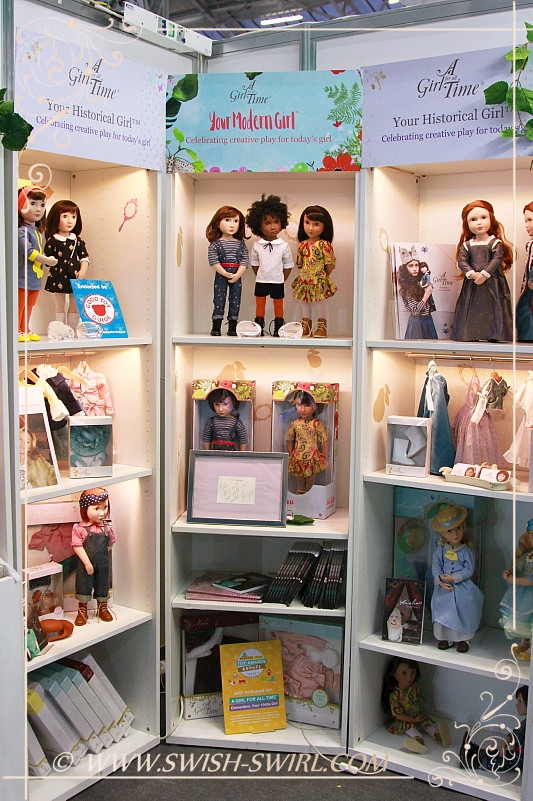 And a bird-eye view of the AGAT stand. Can you spot it?