Last month we had a short break in Wales and after spending 2 days in Cardiff (visiting Doctor Who related places) we moved to the South-East Wales. And spent a glorious morning in Raglan Castle. I must admit I didn't know much about it prior to going there and it came as an amazing surprise that one of our favourite TV series was filmed there – Merlin!! We only discovered it on the way out so I didn't take photos of the actual places seen in the film. But we are now planning another trip there – and this time I will bring two dolls dressed as Arthur and Merlin (currently in the works!!) and will take more photos!!
This time, however, I brought A Girl for All Time Matilda dressed in one of my Tudor gowns. And I had wonderful time photographing her there!!
Those who have watched the Merlin TV series might recognize this courtyard – it was in one of the episodes.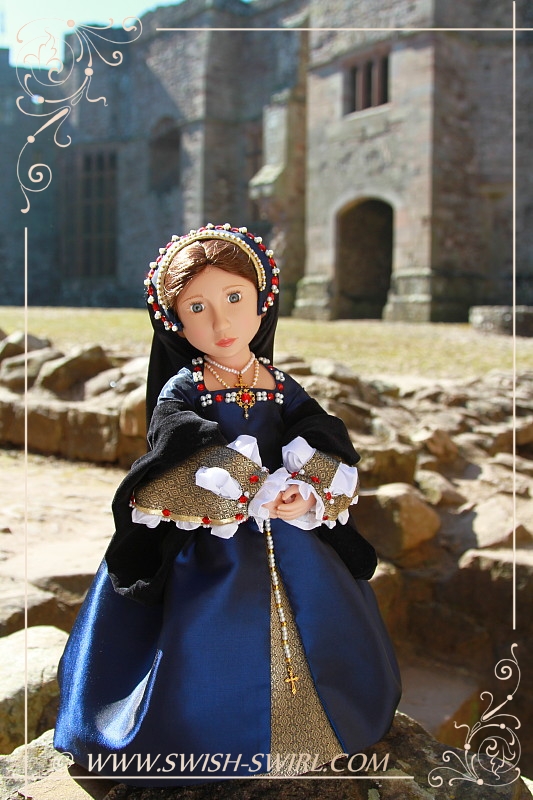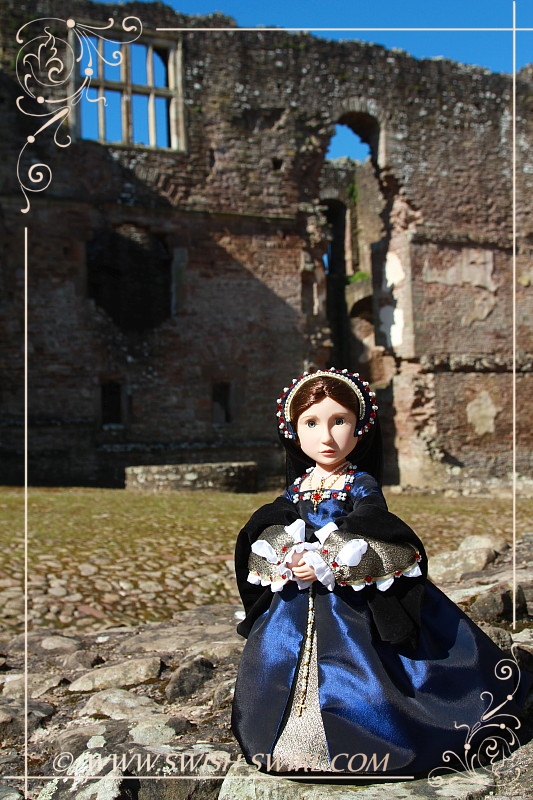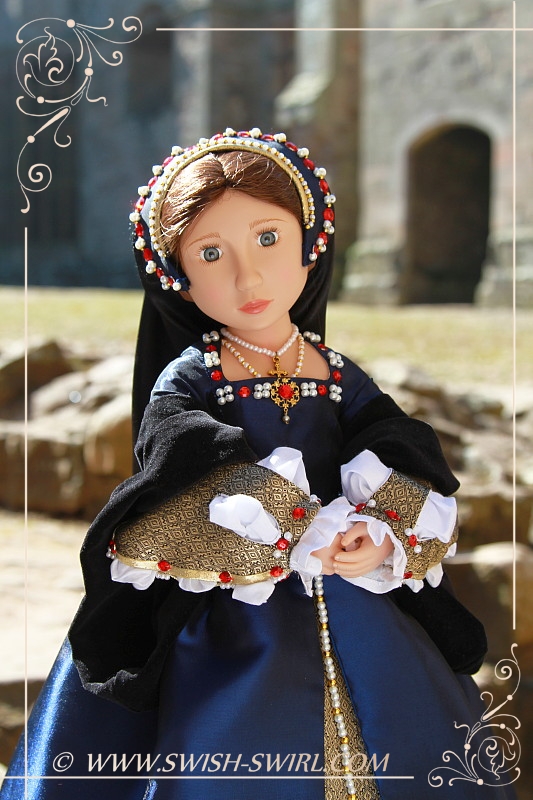 One of the rooms.
The Great Hall.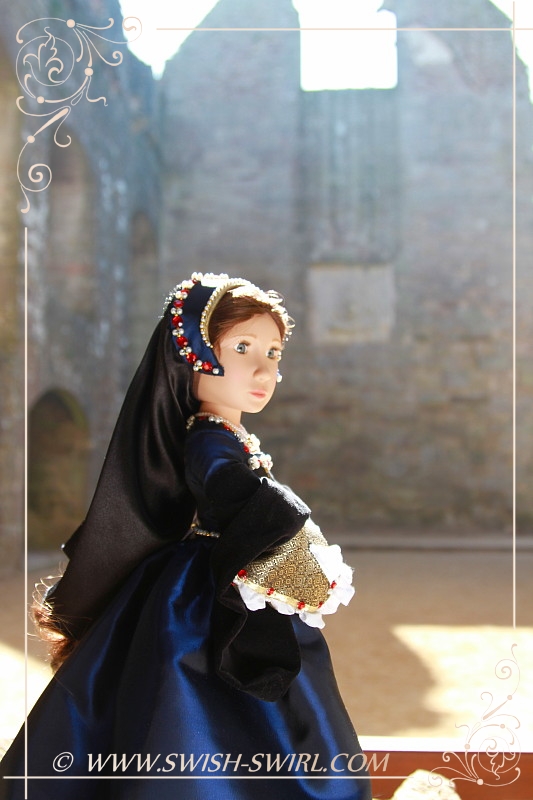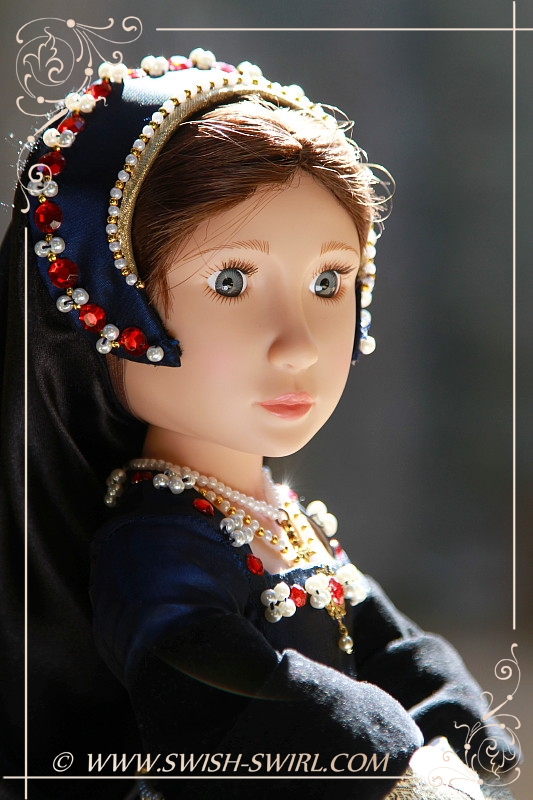 There is a view from it onto another courtyard which was where a few scenes of the last episode of Season 1 took place (the castle stood for The Isle of the Blessed).
Yet another view from Merlin.
And the beautiful castle moat. Remember Merlin and Gaius approaching the castle on a boat? It was filmed there!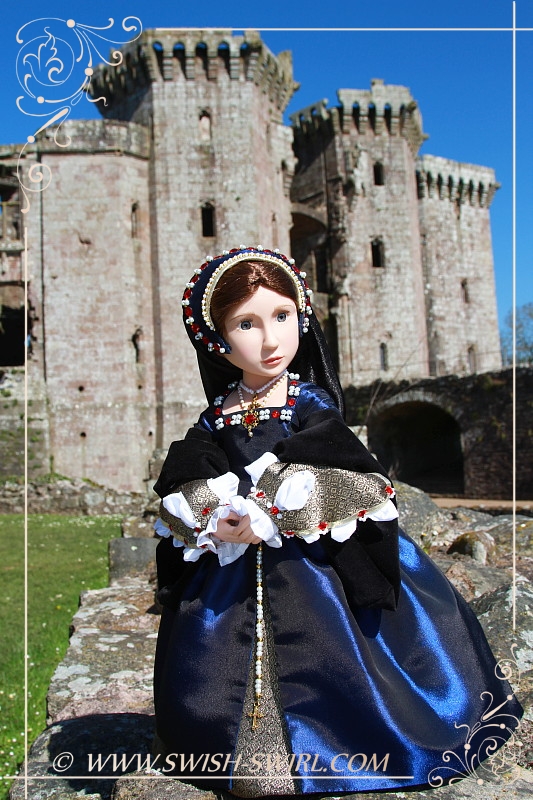 And, finally, a view from the top!