The summer holidays are coming to an end. I am back home from my summer travels and am ready to start working on releasing new patterns.
While on holidays I had time to reflect on how to improve my patterns system. And I have decided to introduce a stamp in the right top corner of my historical patterns. I love doing historical research and strive to create patterns as detailed and as historically accurate as possible on a doll scale. This stamp's aim is to reflect that the garments are not merely the ones that are "inspired" by history and "look like" outfits from a particular era, but that they actually have the authentic seams placement, authentic cut, gussets, etc. The outfits may still have some modern shortcuts (like using snaps for a gown closure or slightly simplified headwear) but on the whole they are made as close to original garments as possible.
The one for the current Tudor patterns looks like this: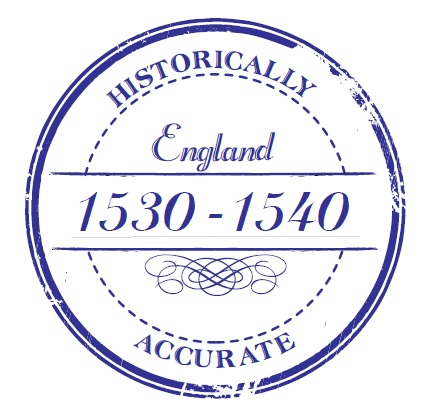 I have amended the current 3 patterns to include this stamp and will be using it from now on on my other patterns. For each new pattern I will be changing the time frame and the country (though most of my outfits are based on the British history, I have plans to introduce historical outfits from France and Spain).
This is how the stamps look on my current patterns. What do you think of it?